Plinky is an 8-voice polyphonic touch synthesiser that specialises in fragile, melancholic sounds.
It fits into 24HP eurorack cases, but can also be played as a standalone desktop mini-synth, with line-level stereo input and a headphone output, all powered from a micro-USB connector.
When is it available?
Due to the current semiconductor shortage, the DIY kits are made in limited quantities by Thonk. You can sign up for their waiting list and they will notify you of new stock via e-mail. If you want a Plinky, sign up as there will be enough kits made for everyone on it!
Waitlist at Thonk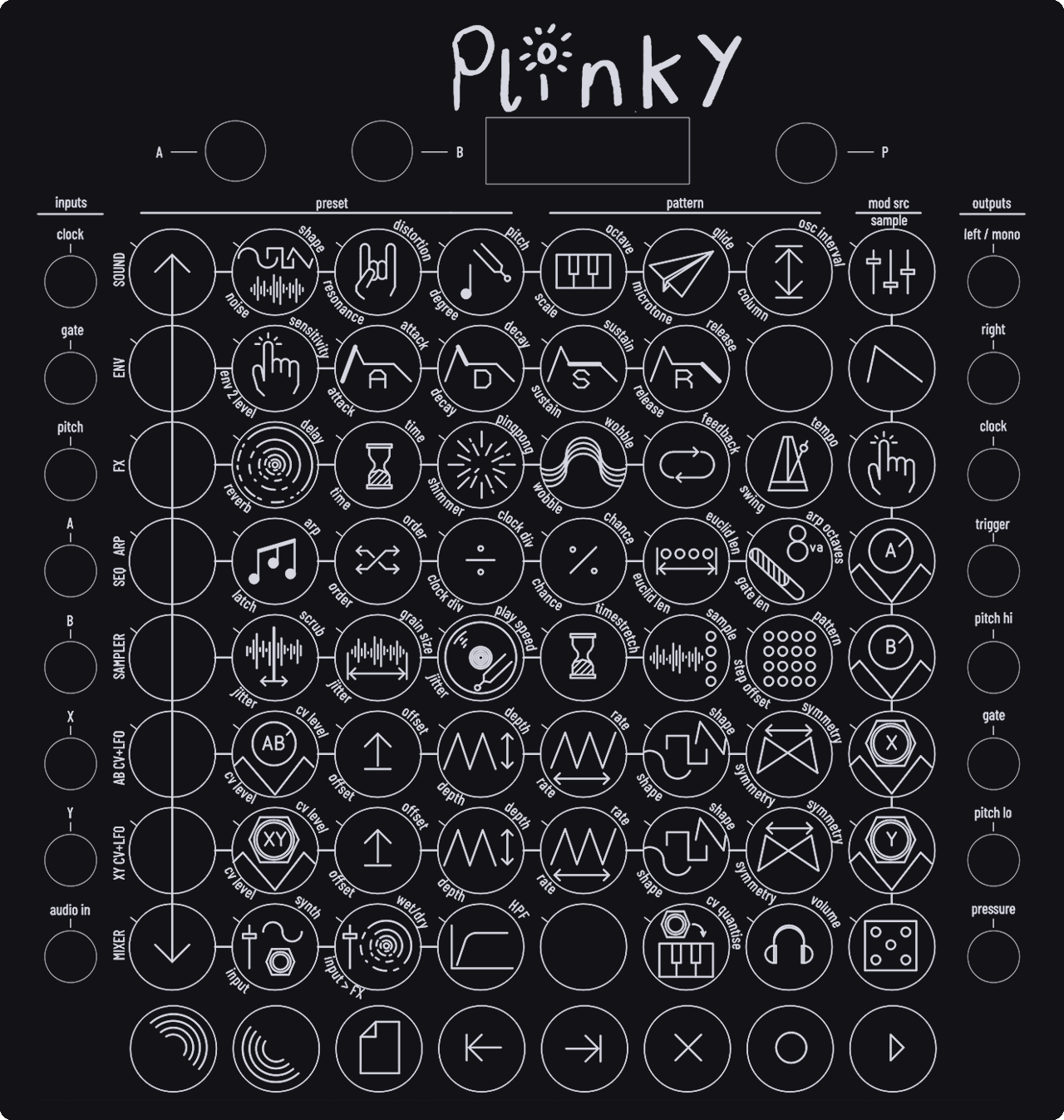 Stay up to date!
Sign up to the Plinky mailing list for updates.
Sign up