Plinky is an 8-voice polyphonic touch synthesiser that specialises in fragile, melancholic sounds.
It fits into 24HP eurorack cases, but can also be played as a standalone desktop mini-synth, with line-level stereo input and a headphone output, all powered from a micro-USB connector.
When is it available?
Plinky is now available as open source for anyone wishing to have their own board done at JLC or similar.
View on Github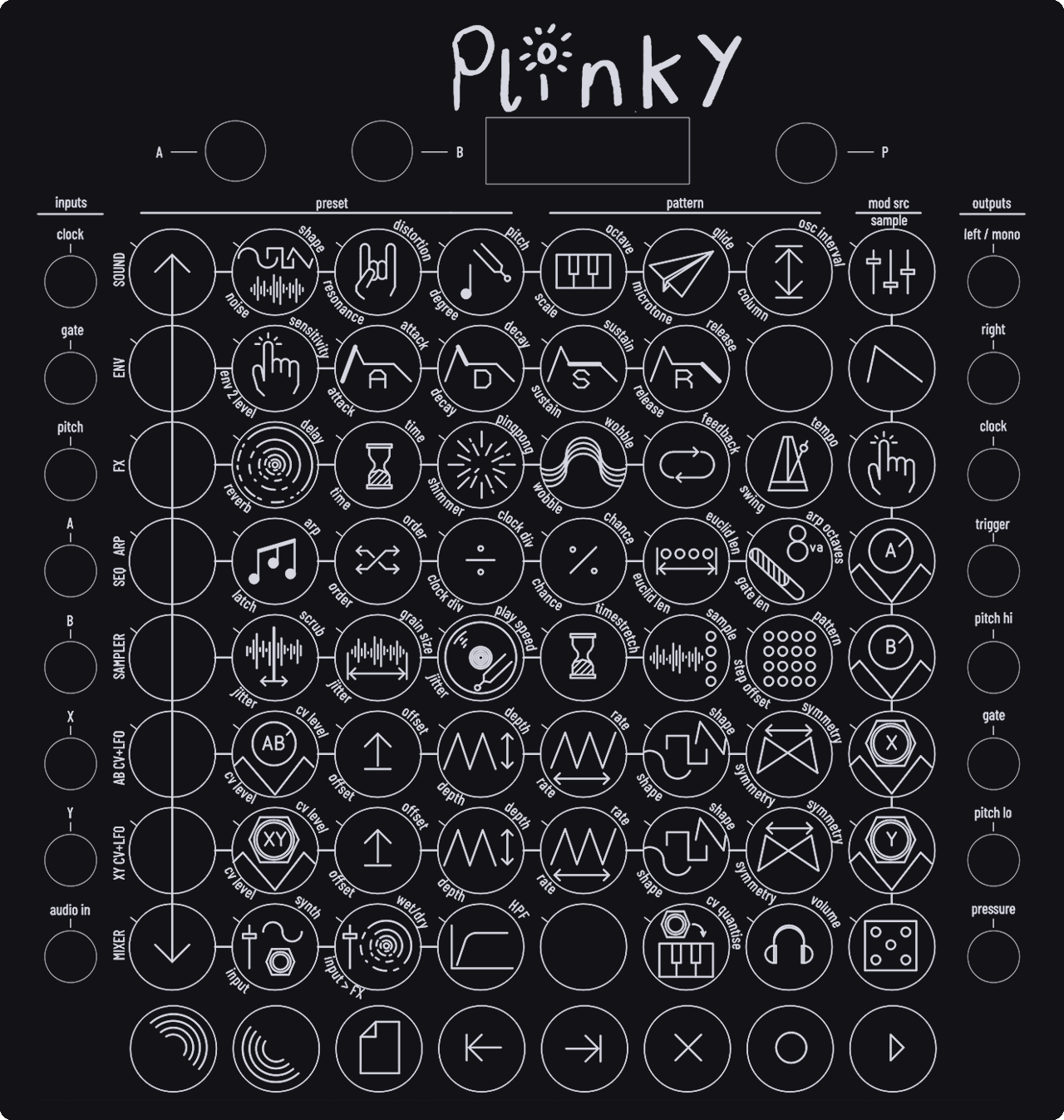 Stay up to date!
Sign up to the Plinky mailing list for updates.
Sign up